Summary
Cross-cutting topic: Water footprint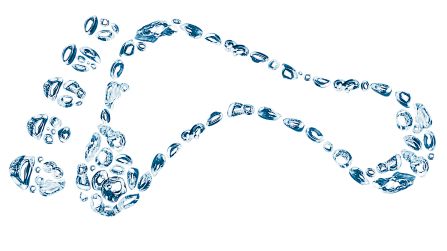 Trade in virtual water is increasingly creating global links between local and regional water resources. The GRoW research projects are therefore not limiting their focus to local and regional solutions; they are also investigating how consumption is linked to and affects water resources in other parts of the world. The GRoW projects concerned with water footprint are working on methods for measuring water footprint in order to identify areas where water is being used inefficiently and implement practical measures for reducing the water footprint. This cross-cutting topic aims to link the GRoW projects working in this area and to leverage potential synergies.
| | |
| --- | --- |
| Coordinator: | Dr Markus Berger (TU Berlin) |
| Support: | Dr Falk Schmidt (IASS Potsdam) |
Policy Brief
Policy Brief: Advancing the Water Footprint into an instrument to support achieving the SDGs
Text for Teaser and Metatags
---
Downloads and results
1st meeting of the working group, 21 March 2018
---
2nd meeting of the working group, 27 September 2018
---
GRoW Mid-term conference, 20 - 21 February 2019
---
3rd meeting of the working group, 17 May 2019
---
SIWI World Water Week, 25. - 30. August 2019
---
GRoW Final Conference, 20 - 21 October 2020
---
Publication in "Water Resources Management"